products/a421024d-main-stiker.jpgproducts/paw-t2-boy.jpgproducts/paw-t3-boy.jpgproducts/paw-floor.jpgproducts/mini-ebc-2_995fb9ec-37ed-4237-8e6d-ea848c843efc.jpgproducts/kids-pajama.jpg
products/a421024d-main-stiker.jpgproducts/paw-t2-boy.jpgproducts/paw-t3-boy.jpgproducts/paw-floor.jpgproducts/mini-ebc-2_995fb9ec-37ed-4237-8e6d-ea848c843efc.jpgproducts/kids-pajama.jpg
products/a421024d-main-stiker.jpgproducts/paw-t2-boy.jpgproducts/paw-t3-boy.jpgproducts/paw-floor.jpgproducts/mini-ebc-2_995fb9ec-37ed-4237-8e6d-ea848c843efc.jpgproducts/kids-pajama.jpg
products/a421024d-main-stiker.jpgproducts/paw-t2-boy.jpgproducts/paw-t3-boy.jpgproducts/paw-floor.jpgproducts/mini-ebc-2_995fb9ec-37ed-4237-8e6d-ea848c843efc.jpgproducts/kids-pajama.jpg
products/a421024d-main-stiker.jpgproducts/paw-t2-boy.jpgproducts/paw-t3-boy.jpgproducts/paw-floor.jpgproducts/mini-ebc-2_995fb9ec-37ed-4237-8e6d-ea848c843efc.jpgproducts/kids-pajama.jpg
products/a421024d-main-stiker.jpgproducts/paw-t2-boy.jpgproducts/paw-t3-boy.jpgproducts/paw-floor.jpgproducts/mini-ebc-2_995fb9ec-37ed-4237-8e6d-ea848c843efc.jpgproducts/kids-pajama.jpg
Paw Patrol Pajamas for Kids Toddler 100% Cotton Snug Fit Long Sleeve Sleepwear
Size Guide
Details

Customers Reviews

Shipping & Returns
Pajama set for boys and girls 100% cotton long sleeve PJs sleepwear. Only the best for your child.
TAG FREE: our sleepwear set avoids hurt thanks to the tagless label design. Gives the most comfortable feeling to your little one's delicate skin.

SAFETY: All sleepwear sets are strictly under Consumer Product Safety Rules. for fire safety, these pajamas should fit snugly.

THE QUALITY: 100% cotton material pajamas, soft and durable sleepwear. Crew neckline snug-fit pajamas with elastic waistbands.

UNIQUE DESIGN: this toddler kids pajama set is specially designed in several unique variations: Christmas PJs, animal PJs, paw patrol PJs, space PJs, reindeer PJs, unicorn PJs, and truck PJs.

EXPRESS YOUR LOVE: this two-piece long sleeve pajama set is a perfect gift for kids. Christmas PJs, holiday PJs, and all seasons of sleepwear. PJs for 2-10 years old boys girls.
US orders over $28 will get free shipping. Once an order is placed, we have 3-5 business days for processing. Once shipped, delivery times depend on the selected shipping method.
If you are not absolutely satisfied with your order, we will happily except returns for exchange or refund, within 30 days of the date your order was placed.
Click here
to read our full returns policy and how you can send stuff back to us for further information, contact our customer service
service@tstarsonline.com
Suggested for you
4 items
Why Tstars?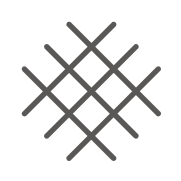 Outstanding quality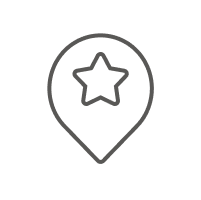 Printed with love in the U.S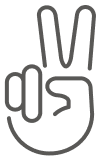 Original funny design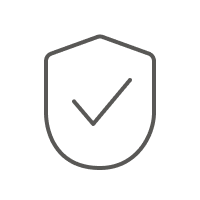 Safe payment